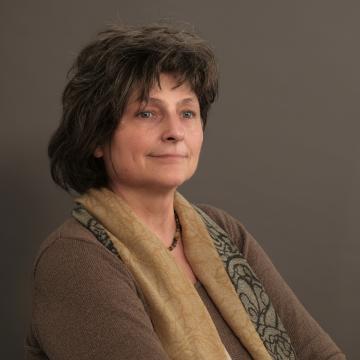 Office hours
According to previous appointments via email.
Cabinet
R12BI
Department of Asian Studies
Prof. Jana Rošker
Short Biography
Professor Jana S. Rošker, studied Sinology and obtained her PhD degree at the Vienna University. She is the first Slovene Sinologist, co-founder and long-standing Head of the Department of Asian studies at the University in Ljubljana (Slovenia). Altogether she spent over 10 years in China and Taiwan at several universities and research institutes. Her academic interests include Chinese epistemology, Methodology of transcultural philosophy, (Post)comparative philosophy, and Modern and Contemporary Chinese Philosophy. In these research areas, she has published over twenty five books, and over hundred and fifty articles and book chapters. She is chief editor of the journal Asian Studies (https://journals.uni-lj.si/as), president of the International Society for Chinese Philosophy (ISCP), and the founder, first president and honorary member of the European Association of Chinese Philosophy (EACP).
She was awarded with several prestigious awards, as for instance the National Slovene Research Agency prize for extraordinary scientific achievements, the Golden Plaque of the University of Ljubljana, the National Žiga Zois prize for research work of national significance, the French-Taiwanese Cultural Foundation Prize, the Most Excellent Research Work Award of the University of Ljubljana, and the Book award of the Bertrand Russel Society.
List of publications: Rošker List of Publications 2013-2023
ORCID-ID: 0000-0003-0072-1556
Affiliation: University of Ljubljana, Department of Asian Studies, Chair of Sinology
Email address: jana.rosker@ff.uni-lj.si
Compulsory Courses
Elective Courses